At Takoma Bicycle we have a wide selection of Giant bikes perfect for getting your heart pumping (and those calories burning). Stop in store to check out some of our favorites - the new 2019 models have us all quite excited! Below is just a highlight of bikes that can take a beating as you work towards your fitness goals.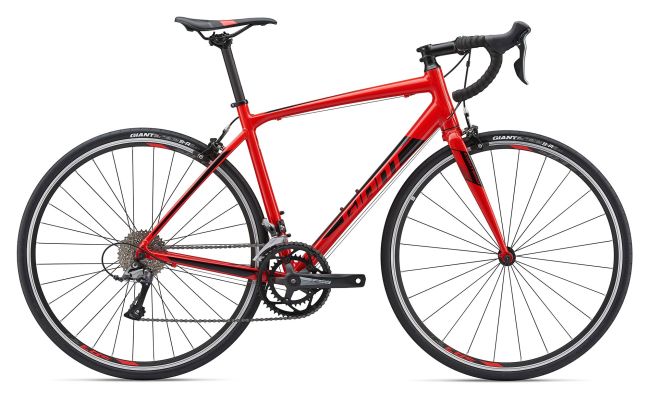 For the road warrior - Giant Contend 3
Smooth, fast and fun. This versatile aluminum road bike blends agility and comfort. So you can push the pace, ride more miles, and have more fun on the road.
Designed and developed for aspiring riders looking to elevate their experience on the road, Contend 3 offers responsive acceleration and a more endurance-oriented rider position.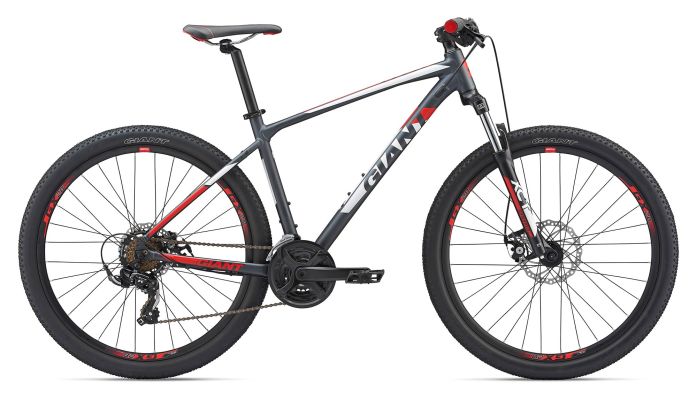 For the king of the mountain - Giant ATX 2
Navigate urban streets, cruise the bike path, or explore forest trails. Part mountain bike, with its flat handlebar and plush suspension bike, and part city bike, ATX is at home in any environment.
Closely related to Giant off-road bikes, ATX features the familiar flat-handlebar and 100mm suspension fork of a traditional XC mountain bike. A lightweight ALUXX aluminum frame, engineered with comfortable geometry for challenging terrain, adds to its rugged personality.
For city streets - Giant Escape 2
With its lightweight ALUXX aluminum frame and smooth, stable 700c wheels, Escape is your ticket to on-road versatility. Ride city streets or country roads. For commuting, fitness, or just for the fun of it. Confident upright geometry and a wide range of gears give it a sporty ride quality. Whatever road or path you choose, Escape is always up for the adventure.